Émile Lelièvre Ferblantier Couvreur
At your service since 1921!
In 2021, the Émile Lelièvre Ferblantier Couvreur company is celebrating its centenary with a fourth generation of Lelièvre at the helm! Quite an accomplishment when the hundred-year-old SMEs are not legion in Quebec.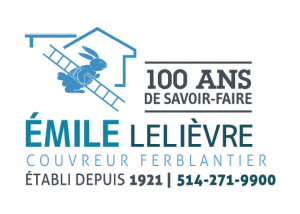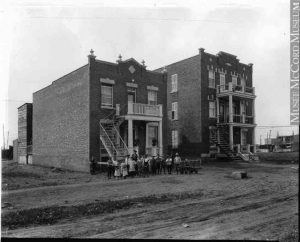 In just over 9 decades, Émile Lelièvre Ferblantier Couvreur's company has experienced the two great wars, the economic crisis of 1929, the oil shock of the 1970s, the great cultural and social changes in Quebec, not to mention the many periods of economic downturn.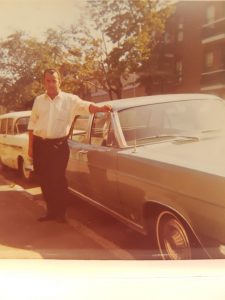 If the company has been maintained for so long, it is thanks to cutting-edge know-how, unparalleled customer service and strong entrepreneurial values ​​that founder Émile Lelièvre was able to pass on to his sons who , in turn, passed the torch to their children. "The four sons have all grown up and moved on with the business, so it made sense for them to take over the reins. They are the ones who have developed the company, its reputation and its know-how ", underlines the current manager of the company, Maurice Lelièvre.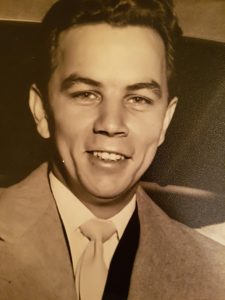 Until the 1980s, roofing work was less complex than it is today. A tarred membrane and gravel were used to cover the roofs and the work was done by teams of 6 or 7 workers, often hired the day before a contract as needed, and the teams were trained on site. "It was hard manual work! The equipment used at the time consisted of rather rudimentary means (pulley, rope and metal bucket) and everything was hand-held with elbow grease! "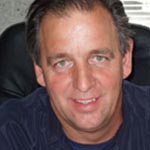 In 1985, Émile Lelièvre Ferblantier Couvreur became the property of the two grandsons of Émile Lelièvre, Maurice Lelièvre and Alain Lelièvre. Having become the sole owner of the family business since 1997, Maurice Lelièvre, always anxious to meet the growing needs of his customers, undertook to perfect the development of the company with the purchase of modern equipment as well as opening of a new office to offer superior quality service and state-of-the-art materials.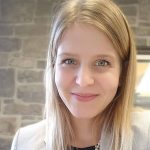 Since 2009, Jacinthe Lelièvre, one of Maurice Lelièvre's daughters, has worked in the family business. Over the past 9 years, she has held various positions and followed training courses on estimation, roof inspection, management of a construction company at the Le Chantier training center in Laval and installation single-layer membrane, in addition to having received PAQ + S accreditation from Soprema. Jacinthe is part of the fourth generation of Émile Lelièvre Ferblantier Couvreur and will take over the family business.